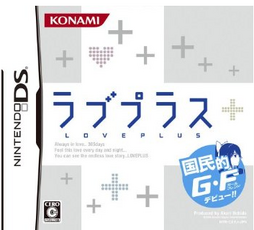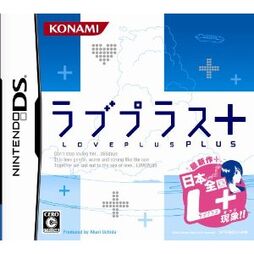 Love Plus Wiki
Edit
This wiki is dedicated to Konami's dating sim for the DS, "Love Plus."
If you are into translating the game "Love Plus+" into English just post a Thread in GBATemp.net
Due to administrative decision, Love Plus 3D release date has been postponed to February 14th, 2012
So this place was created, then just kind of forgotten, huh? This troper might be able to fix that. A nice, full wiki for this game would be nice. I know :c
As for actual news... Love Plus version 1.1 is available in Japan, apparently fixing a few bugs related to kiss mode.
Love Plus
Edit
Love Plus is a Japan-only dating sim for the DS, released September 3, 2009. It is unique in the fact that most game play elements are off-limits until you actually have a girlfriend, where as the normal dating sim systems focus exclusively on beginning a relationship, not maintaining it.
Ad blocker interference detected!
Wikia is a free-to-use site that makes money from advertising. We have a modified experience for viewers using ad blockers

Wikia is not accessible if you've made further modifications. Remove the custom ad blocker rule(s) and the page will load as expected.